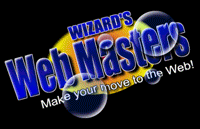 AD Code WWM060107


AD Code MMP01102007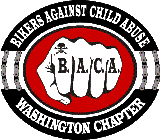 www.BACAusa.com
Ad Code BAC 010107




Cervical Cancer
Support Group
Ad Code BAC 010107
---
Downed Riders Notices
This page is intended to provide information on any rider in
Washington State that may be in Critical condition as a result of an injury or an illness.
"May God Bless them all!"
We all face the same dangers every day as we try to live & survive in this world.
To add a name to the list, send email to Dragoni@BikerFriendlyBar.com
---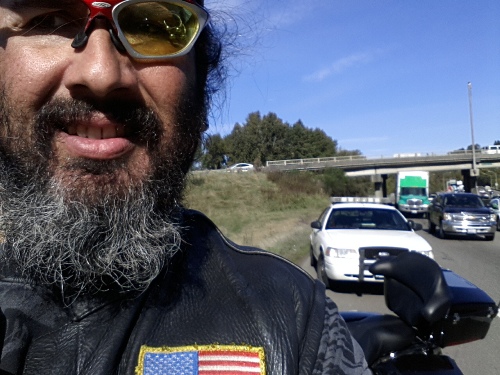 "Polaris Suzuki" John Santellan
---
ABATE of Washington
Spanaway Chapter Member

Polaris was headed south bound at 12pm Thursday
and got cut off and left me no where to go but to lay
the bike down and roll to a stop.

The other driver fled the scene.
He has a witness and he is very glad he had good insurance.

Polaris says he will be able to be back up and riding soon.
He told me the road rash and sore neck is great compared
to the option of being dead on impact.

It goes to show you no matter how safe you ride
there is always an ass hole driver who will
take you out and there will be nothing you can do.

He is Just grateful to be alive.




07-07-2013
| | |
| --- | --- |
| Mr. Breeze | Blondie |
---
Breeze and Blondie, crashed outside of Toppenish.
There at the Hospital with Minor injuries.
Broken ankle and collar bone. and road rash.
They had a Rear tire blowout.
They are ok.

Mr. Breeze is the ABATE of Washington
State Legislative Officer
Both are very Active
ABATE of Washington
Members for many years!
Update on the Landsman's:
Thanks for all of the thoughts and prayers.
Blondie has a road-rash and bruises.
Breeze broke his right ankle in 2 places and damaged ligament.
He (will need surgery) and his collarbone is broke in 4 places.
They are home resting. 07-07-2013
Posted By: Dragoni
September 14th 2013

ABATE of Washington
Tri-Cites Chapter

Downed riders benefit


for
Donnie 'Breeze' Landsman and his wife Blondie,
and chapter member 'JT' Jerry Turner.

They are trying to raise as much money as possible to help out
these downed riders that do so much for ABATE of Washington.
Their accidents have cost them serious setbacks
with time off work, hospital bills, bike repairs, etc.
Please see if your chapter would be willing to
make a donation to this benefit.
Just $25.00 would help them out.
100% of the proceeds will be split between these two members.


Attached is the Event Flyer. The address to mail any donations is


TCC ABATE of Washington
PO Box 2425
Richland, WA., 99352


If any of you would like to ride here for the event,
you are more than welcome to camp at our property
at 102003 E Badger Rd., Kennewick, WA.
If you have any questions, need directions, etc.

Contact: TCC Coordinator Jim Crume @ 509-545-4982


Event PDF Click Here



| | |
| --- | --- |
| Randy Coble | Ruthie Coble |
On July 24, 2011 at 1:00 PM near Vader, WA
Randy and Ruthie Coble were returning home from a weekend campout
in Oregon, at the Run 21event.

They blew out a rear tire on there motorcycle as they were coming back from the event.
Randy tried to save it but the trailer ended up bucking Ruthie off.
Randy was thrown over the handle bars, then the trailer flipped and hit Ruthie.
The trailer then ran over Ruthie and forced the bike with Randy on it into the guardrail.
The bike ended up on top of randy after he landed face first.
Randy has a broken back and Ruthie has broken leg near the hip, broken shoulder, broken collar bone and some other small fractures in the facial area.
Ruthie was severely injured and airlifted to Harborview Hospital in Seattle where she spent nine days in the Intensive Care Unit. Ruthie's very life was in jeopardy for the first 2 days.
She suffered many broken bones from ribs, fractures in her back, a crushed scapula
and a severely broken hip. She has undergone surgery and faces many months of rehabilitation.

Ruthie has now been moved to a rehab facility. She is truly having a miraculous recovery
thanks to all the prayers from so many people who love her.

Randy suffered fractures in his back and has also had surgery. Due to underlying health issues Randy has had a couple setbacks and spent a few days in ICU at Harborview.
He is recovering slowly and also faces a long rehabilitation.
We don't know how much longer Randy will be at Harborview.

Randy is a HOG member
And also the Legislative Affairs Officer for ABATE of Washington, Tacoma Chapter.
Ruthie is also a long time member of ABATE of Washington, Tacoma Chapter.
The insurance will only cover 25 days at 90% in a rehab facility.
We are hoping this will be enough time for Randy.
We also know 25 days will not be near enough for Ruthie.

An account has been opened at Key Bank to help the Coble family
with the mounting costs for medical care.
To make your donation please go to your local Key Bank.

The name on the account is Randy (Gimp) and Ruthie Donation Account.

Many thanks for continued prayers and support for the Coble family.

RAISE UP FOR R&R (Randy& Ruthie)





Hombre Bone (Tim)
Another brother rider is taken out by Washington State's killer cable barriers. Fortunately this time the rider is alive, but broken up bad. Pray for Hombre Bone (Tim). He was forced off the road friday night close to the spot where Amigo AJ lost his life a few weeks ago and is in surgery right now. Bone is a strong man a
nd should be ok. Please again pray for Him.
Love and Respect Brother
Posted 02/22/10 By Dragoni



Type of Accident: Motorcycle Crash
Accident Date: 09-21-09
Accident location: Auburn, WA
Riders Name: David Smith
Riders Info: ABATE of Washington - SKCC
No

Details at this time

Now in Harbor view Hospital, Seattle, WA
More Info Call Rona@: 253-312-0676



Type of Accident: Motorcycle Crash
Accident Date: 08-23-09
Accident location: Highway 101 near Steamboat Exit, WA
Riders Name: Lynne "Momma Lake" Barrett
Riders Info: ABATE of Washington - North Kitsap Chapter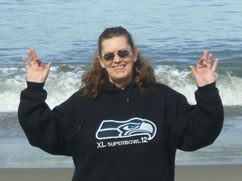 Momma Lake, North Kitsap member and mother of a NK member, went down
Sunday, August 23, on her return ride from the Kick Back in Lewis County.
She was riding with other members of NK. After the group stopped for coffee at the
Buzz Inn, they proceeded north on Hwy 101. About 1 mile north of Steamboat exit,
she left the roadway at speed into the median.
No one knows the whys and wherefores because the others did not note anything
wrong and Momma Lake has no memory of the incident. The last thing she
remembers is the group leaving the Buzz Inn. Momma Lake was transported to the
hospital, by paramedics, where she was checked out by the doctors and released.

By Monday, Lisa-Marie noticed that Momma Lake was having some difficulties and
took her to Harrison hospital in Bremerton where it was discovered that Momma
Lake has a compression fracture of the spine, a head concussion, a separated
shoulder, and fluid in her lungs. She is in a cast from shoulder to hip for
immobilization of the spinal fracture and the doctor said that she
was lucky not to be paralyzed.
It is neither known how long she will be in the hospital nor how long she will be unable
to work due to her injuries. We can only hope that she will get well soon and not suffer
any long term disability. Right now, the best that can be said is that she is stable but
the doctors are monitoring some symptoms. It is unknown, at present, whether there
are any undetected internal injuries. Please keep her in your thoughts and prayers.

To add insult to injury, she received a citation from
WSP for failing to stay on the roadway, $124.00 fine.



Type of Accident: Motorcycle Crash
Accident Date: 08-01-09
Accident location: Mountain Highway from the
Up In Smoke smoke shop at about 212th, WA
Riders Name: Wayne "Tripper" Goebel

On August 1, 2009 Wayne "Tripper" Goebel was put down by a red 1933-1935 customized Ford pick up truck. He was returning home from work when this vehicle failed to yield the right of way and pulled on to Mountain Highway from the Up In Smoke smoke shop at about 212th. He did not get up to speed and as Tripper was trying to slow on the freshly seal coated road the driver of the pick up hit the breaks. The bike went down the rear tire appears to have caught under the bumper of the pick up which kept it from flipping on to Tripper. He was taken to Good Samaritan Hospital, treated and released, unfortunately due to injuries he missed
17 days of work.
Interestingly enough he was able to obtain a video of the event from the smoke shops security cameras. You can see the arrival of the fire department and interestingly enough you can see the pick up return observe the scene and then turn around and drive by again.
Upon the arrival of the WSP there seemed to be interest in pursuing the incident.
But that has died, the response of the officer on scene was the driver would
claim not to have seen the bike and rider. Done deal!
Attached are pictures of the vehicle and driver, obtained from the security video if anyone has any information please contact Tripper at 253-232-6123. We need to stop this guy before a tragic event occurs.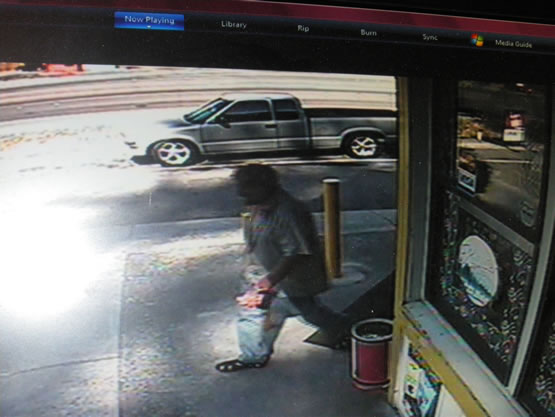 ---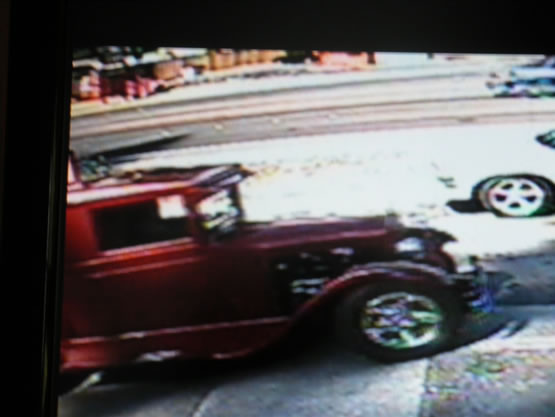 Date: Wed, 19 Aug 2009


Lenny Pletsch

Hi to all,
Just to let everyone know that Lenny Pletsch, Pacific Co Coordinator went down yesterday afternoon by the North Nemah River Bridge. He was following a car when the car hit its' brakes to avoid a dog/coyote and came to a stop, in the road. Lenny couldn't stop in time and hit the car in the middle of the trunk. He's ok has a few sore muscles, left arm, and elbow. His scoot is in the shop to get repaired.
This is another case of watch out for the dummy driving the cage in front of you.




Riders Info: ABATE of WA
ABATE of WASHINGTON
State Webmaster & State Comm. Officer
Riders Name: Rick Ward (Big Rick)
Riders Name: ...... Lady friend Julie


Type of Accident: Motorcycle Crash
Accident Date: 02/21/09
Accident location: hwy 16
East Pierce County Chapter Member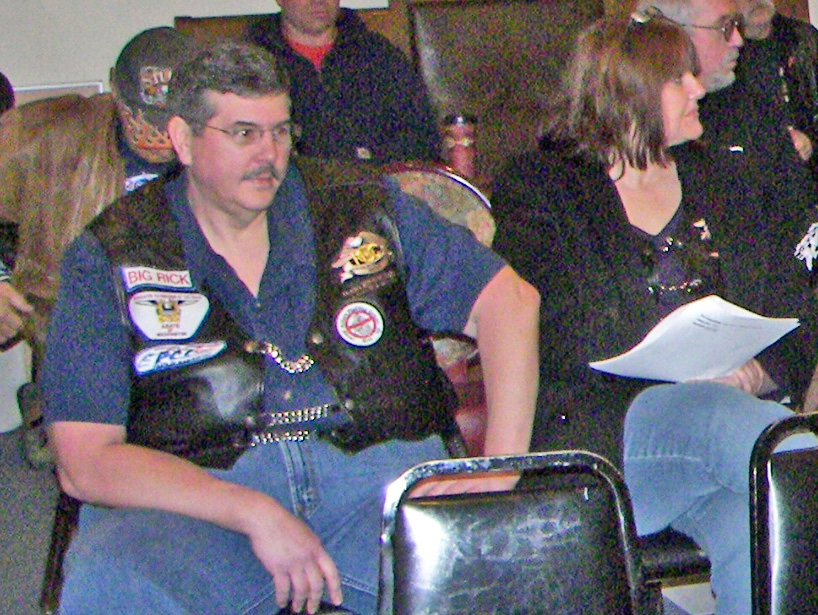 Big Rick ////////////////////// Julie
Rick Ward, and his girlfriend Julie went down
around hwy 16 today and is in surgery right now, no broken bones, but
injured and bike is pretty bad also. They are in Tacoma General Hospital
right now, his phone isn't working so he's using hers, so not sure who all
he got a hold of so far, please pass the word, not much more info as of right now,
So Rick will fill you in later. Info sent in by: Pete w/ SKCC
---
Update: 02/22/09
HI Everyone,
Thanks to all who called and offered help and support last night and today.

Julie and I are back at the house now (just got back)
. She is in some serious pain still and we won't know if she will have any permanent
damage to her hand until the Orthopedic Surgeon see's her and evaluates
it all. Basically it looks like she ripped the skin half way up her
forearm back to the wrist when she hit the concrete center median on HWY
16. The skin was mostly there but pulled forward to her wrist as she
hit. There is an area where the damage was severe enough that if it
doesn't re-attach to her, they will have to cut it off and GRAPH some
skin to fix it. Doctor estimated 3-4 months before she is fully healed
again. The Orthopedic Surgeon (who has done SEVERAL M/C operations
before) told me he was AMAZED she didn't break 1 bone in her body..
Especially her wrist given the shape it was in when she came into
Emergency. For lack of anyway to describe how it looked. If you've ever
seen those DISCOVERY channels shows about SHARK ATTACKS on humans. It
looked pretty much like a shark had taken a BITE out of her forearm.

When they got her up to her room, the first words out of her mouth to me
was "Well.. When you get thrown off a horse, the first thing you do is
GET RIGHT BACK ON IT or you never will...".

She actually rode another 500 yards past where she hit the barrier with
her left hand hanging down and then got to a grassy knoll on the right
hand side and flopped down there. She is a pretty tough lady.. And the
feeling of almost not being with her again hit me pretty hard last
night. She is my life, my love and I never want to be without her.. I
thank GOD that he was looking out for her.

Thanks everyone for wishes, prayers and support. Everyone at the scene
was assume people. The State Patrol guy was so supportive.. I shook his
hand, but I almost hugged him (you know in the manly way). But I thought
that might be crossing the line a little.. LOL

Right now she needs rest and time..
So I'll keep everyone up to date on developments.

RIDE SAFE OUT THERE!! It is the start of the season and more accidents
happen this time of the year because so many people have been off there
bikes for the winter and are re-learning everything.

BTW - We're scheduling a FULL TRAINING COURSE first thing.
Not sure the condition of the bike.
Posted by: Dragoni 02/22/09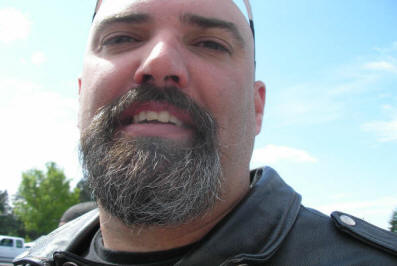 Type of Accident: Motorcycle Crash
Accident Date: 1-28-09
Accident location: HWY 99, Vancouver, WA
Riders Name: Jon Bloomquist
Riders Info: ABATE of WA
Southwest Chapter Member
To all, we had a downed rider last night. Big Jon our treasurer went down on Hwy 99 last night. He is doing fine, no breaks, cuts or injuries other than his pride. His bike is not so lucky though. From what he said last night his scoot is trashed. Thunder Mountain recovered his bike for him. All is well so far, he got to walk away. Big Jon remember if you need anything let us know. To every one else make sure and let him know we care.
Ed Baker (Top)
ABATE of WASHINGTON
Chapter Coordinator South West Chapter
Chapter Rep Area 2
(H) 360-891-3840
(C) 915-240-6641

Posted By: Dragoni

Sent: Monday, December 08, 2008 5:56 PM
Subject: Down Riders
Maggie Watson was in a motorcycle accident on Sunday 12-7-08.
She sustained injuries to her right ankle and left leg, had surgery on the
ankle and the left leg is casted. She is at Harborview room 608 bed #2
of the east wing and will be going to a care center in Enumclaw after
her release form the hospital. she would love visitors.
Update on Bagger Bob: Thursday Bike Accident
He is at home, sore and resting.
The Dr.'s are watching the head injury closely.
You shoot Becky an email for further updates:
rpooleboop@yahoo.com
The New Years Day Chili Buns Run 2009
By: American Custom Cycle will benefit Bagger Bob,
watch emails for flyers



Riders Name: Bagger Bob
Riders Info: ABATE of WA
Type of Accident: Motorcycle Crash
Accident Date: 12/05/08
Accident location: Unspecified
East Pierce County Chapter Member
Bagger Bob went down on Thursday night, his wife Becky was following on a car.
He suffered a fractured clavicle, some road rash and head injuries (not life threatening).
as of Friday he was at Valley General hospital in Renton,
hoping to be released Friday or Saturday.
Update 12/08/08
Update on Bagger Bob: He's home, sore and resting. Dr.'s are watching the head injury
closely. shoot Becky an email for further updates. rpooleboop@yahoo.com
New Years Day Run from American Custom Cycle will benefit Bagger
, watch emails for flyers.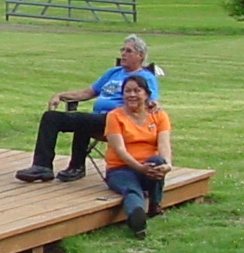 Type of Accident: Motorcycle Crash
Accident Date: 08/15/08
Accident location: Vancouver Washington

Riders & Passenger Names: Jay & Glenyce Jackson
Riders Info: ABATE of WA S.W. Chapter
Deputy Coordinator
Cell # 360/-213-3550 Posted With Consent From Jay
I just talked to Jay & Glenyce,
They told me as they were making a right hand turn into a Gas Station
on the Bike, a car traveling in opposite direction from them turned left into
the Gas Station & hit the bike in rear left section sending the bike into a spin.

They were both taken to the South West hospital in Vancouver, WA
Glenyce was released after Treatment, Jay is still under Observation!
As More Info Comes in I will post it!
Posted By: Dragoni 08/16/08 3:10pm
Update: 08/20/08 By: Dragoni
I received a phone call from Jay Jackson,
He is now at home resting and doing better now!



Type of Accident: Motorcycle Crash
Accident Date: 08/14/08
Accident location: Maple Valley Area

Riders Name: Reese Weaver
Riders Info: ABATE of WA SKCC Member # 18638

Reese Weaver, was on his motorcycle last night while on his way to Taco Thursday.
He was at a stop-light in Maple Valley when the car ran a red light. He had to dodge
the car and his bike went down. He has a broken collar-bone and four broken ribs.
He is recuperating at home. If I get any more details, I will pass them along.
We all wish him a speedy recovery.
Information Submitted By: Kim R. Williams
ABATE of Washington
SKCC Secretary
Cell Phone: 206-854-1364
Posted By: Dragoni 08/15/08



July 20th Sunday evening
Della Bell was on horseback, Do not know for sure all the details.
She is in Good Samaritan Hospital with a dislocated Hip, femur fracture and is being looked
at for internal bleeding and other concerns.
will have more information after I see her tomorrow evening.





| | |
| --- | --- |
| Mike Cain | Mike Cain & Don Cain |
Type of Accident: Motorcycle Crash
Accident Date: 06/29/08 Approx:. Time: 10:00pm
Accident location: Hwy #167 Sumner, WA area

Riders Name: Mike Cain ( Not The Leprechaun)
Riders Info: New Member to ABATE of WA EPCC
Type of Bike: Black Suzuki
Fathers Name: Don Cain Phone: 253-863-4818
Mike Cain, is now in critical condition in the ICU at
Tacoma, General Hospital in Tacoma, WA
More Information coming soon!

Posted By: Dragoni 07/01/08
Update 07/21/08
I just talked to his dad, Mike is doing a lot better now,
He is now at Good Samaritan Hospital in Puyallup, WA
Room 34B
Visitors are welcome to stop by: After 3:00pm
Update 08/20/08:
Mike Cain, is now at his home recovering & Doing better!
Dragoni
Update 01/2009
Mike Cain is recovering & doing very good, But he has very
little memory of anything before and after the accident.
| | |
| --- | --- |
| Don Cain ////////////// Mike Cain | Mike Cain Looking Good 01/2009 |




ABATE of WASHINGTON
State WS Deputy: Dutch Phillips ( Dragoni )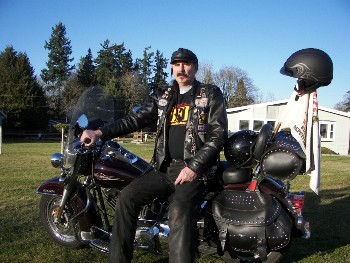 At 8:30am 02/25/08 Monday morning Dutch Phillips (Dragoni) was traveling west bound
0n Hwy 410 From Buckley, WA when his Chevy Astro Van was Rear Ended
By a: TE WALRATH Service Truck as he Started to make a right turn on to
233 Ave east to go to his Residence. As you can see by the pictures below.
The TE WALRATH Service Truck Caved in the back right section of the Astro Van.
The impact was so strong & fast it caused the Astro Van to spin around to the left hit another
car and also caused the drivers seat back rest, that Dutch was sitting in to brake off.
Dutch, fell back hit his head on the floor and was knocked unconscious for about 20 minutes.

The Chevy Astro Van then continued down 233 Ave E.
without any driver until it rested in the ditch about 150 yards away from Hwy 410.
Dutch, said he remembered after giving a turn signal he looked into the RV Mirror and
he could see all the speeding traffic approaching him in a 45 MPH Zone as he turned.
Dutch, said that was the last thing he could remember until a fireman rescued him.
Dutch, was then rushed to Saint. Joseph Trauma, Center Hospital in Tacoma, WA
where he was treated and admitted to the hospital over night.
Dutch was released the next day with Head, Neck, Back, Hip, & Leg injures.
Dutch is now at his home in Buckley, WA recovering from the accident
Dutch, says he still has no memory of The TE WALRATH Service Truck
that caved in the back right section of his Chevy Astro Van.
There was a total of 4 vehicles involved in the accident that Monday morning.
If this intersection had a traffic light this Accident probably would not have happened!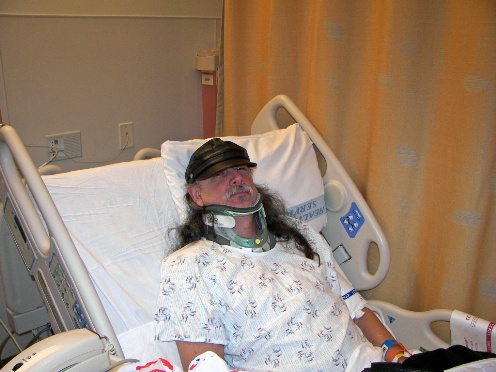 Dragoni, at Saint Josephs Hospital Trauma Center 02/25/08!



Update 12/12/2010 From: Dragoni

To All my Friends & Family:

I am happy to say that a fare and equitable out of court settlement
was agreed with in Dec. 2010 with the attorneys for T. E. Walrath Trucking Company
for the rear end collision with my Chevy Van on Hwy 410 in Feb of 2008.
All medical & legal bills have been paid by the settlement agreement.

The Lawsuit has now ended!

Thank you for all of your support for the past 3 years.

And a Big Thank you to my Attorney: Michael Bejarano

Dragoni of (BFB)

and

ENW Systems
L.L. & R. Always
BENEFIT POKER RUN
For DUTCH PHILLIPS "DRAGONI"
05/04/2008 Started At The Yella Beak Saloon
Then to Carbonado Saloon, White Horse SP, Kerby's Lounge
and ended at The Royal Bear ( The #1 (BFB) 2007 )
"It was a huge success, Dragoni says thank you to all!" Click Here


Another Rider has went down- Gypsy ( John Middleton )
Gypsy
was seriously injured in an accident with a car loader on Friday in Lakewood.. He has undergone 2 surgeries since then. The bone in his right leg was broken and went through to the outside. They pinned his leg and did surgery, then went back in and took the pins out and placed a plate in to stabilize his leg. He has a weak pulse in the leg. They took a skin graph from his left thigh to close the surgery on his right shin. They are doing all they can to try to save his leg. He is in St. Joseph Hospital in Tacoma. The address there is 1717 South J St. The telephone number is 253 426-6758. Gypsy pretty much does not have any family. He does have a son, but so far I have not been able to contact him. He will have to be near the hospital/doctor's upon his release. I am looking for someone who might be able to help him out in that manner during his recovery. He has to be very careful of infection. If he leaves the hospital with his leg, infection could cause him to have to have it removed. He is known by many many of you people and I am sure there is someone out there that could step up to the plate. My home is his secondary home, but I am 1 1/2 hours away from his medical needs, therefore my home is not an option at this time for him. In addition to a temporary home, he will need someone to help him set up doctor. appointments and Para transit rides to and from.
Lewis Country has graciously offered to handle getting his bike from impound.
Chris Parks Motorcycle shop will be storing his bike for the time being.
Gypsy is a life member of A.B.A.T.E. Lots of prayers are in order for our dear brother.
For more Information about Gypsy's Condition Contact: Pam King
You can reach her at 360 532-4010. If you get the machine her cell # is 360 580-9251
If you can help- Great! We are in the process of setting up an bank account so you could make donations to Gypsy, direct.

Information sent to (BFB) By: Rich Bright
ABATE of WA- State Coordinator
wk 509-225-2266 cell 509-910-4638 Home 509-697-9877

Confirmed & Posted By: Dragoni 09/04/2006
Gypsy Update: 10 Sep Hello Fellow ABATE members
Long time ABATE member "Gypsy" from Tacoma went down on his bike Sept 1st. He is doing ok but, still in the hospital. He is at St. Joseph Hospital in Tacoma in room 8D8.

He is basically needing a lot of stuff. He does not really have a permanent place to live and he will need some care and transportation after he is released. It is not for certain when he can be released and what he will need. I will be putting up some donation cans at a few places and hope to have one at the Swap meet in Monroe the 10th. If you want to send a donation in the mail you can send one to the Olympia Chapter Abate PO BOX 7129 Olympia, WA 98507-7129.

You can call me Darcy at 360-791-2412 or Rich Bright at 253-475-4944 if you have questions. You know it is always hard on a mans pride to say he needs help and I know that there are a lot of people who know Gypsy out there and would be willing to help. I will try and get a picture of him to post on the web site. At some point later there is talk about doing a poker run or something else to help.

Thank you
Darcy M.
Olympia Chapter secretary
also this came in- Bikers helping Bikers- AIN'T IT GREAT!

Hello Rich,
I happen to be working in a Retirement community both independent and assisted living/ we have what is called respite apartments, i will find out how much they are and maybe we can all come together and help. This will also enable me to keep an eye on him as well. John and I are still recovering from our accident both financially and mentally, I also have a fifth wheel out in my yard that could use some work but can posibly be moved to a park with help. we still would have the problem of him having to pay for a rented spot, i am not sure how he does survive nor his financial issue.
I would like to help but not sure how other than looking for a place for him.
If you have any ideas with my input please let me know.
I am not sure i remember him, but the name really sounds familiar.
Jeanne O'Brien (Pistol)
EPCC Deputy Coordinator / newsletter
Update: 04/28/08
Gypsy, is now back in the saddle & looking good!
A thanks to everyone for their support!


On July 1st 2006 John Dulin
had a serious motorcycle accident near Concrete Washington.
He was air lifted to Harbor view hospital.
His life was saved by the ICU there.
He now is recovering from a broken back,
broken ribs and surgery for a collapsed lung.



Jason McCarter

State Security Coordinator was involved in an Accident this weekend.
A car pulled out in front of him and he hit the vehicle so hard he flew over the car.
He is in Harbor View. He was in ICU, but was moved, but is in critical condition.
He has a fractured skull, tore up arm and had his spleen removed.
He and his family need our prayers.
I happy to say Jason is now back in the saddle again! Dragoni



ABATE OF WA EPCC Members

On April 27th. 2006
Jeannie & Johnny Obrien Were riding
there Motorcycle on Pacific Hwy.
Near Kmart in Spanaway area
when a construction truck Pulled out in front of them.

They tried to lay the bike down, But still they hit the truck.
The Truck was Carrying some type of Glass.
They apparently hit the Glass with the bike & them on it.


Jeannie O'Brien is Home Now as of 04/30/06


Johnny O'Brien, is at Harbor View Medical,

In Room 509 Bed 2,

206-731-3000

,

He has had 2 Surgery's & he will have more surgery

on Monday May 1, 2006.

I have talked to Johnny O'Brien,
He has a broken pelvis among other things.
He seems to be in good spirits.
I let him know we had located
his Motorcycle & it's condition.
Not to bad considering what happened.
He has now turned the Information over to his
Foremost Insurance agent.
They will handle it from here.
Luckily for Johnny he has good Motorcycle Insurance.

Jeannie & Johnny are Strong Members of:
ABATE of WA EPCC



Jeannie O'Brien, may come home
on April 28, 2006.
She is Cut and Banged up after her surgery.

The situation is stable for now.

All the right people have been contacted.

Thanks for all the help with this matter.

05/15/06
Both Jeanie & Johnny, are at there home now.
It will take time, But they will ride again.

Now we pray for a Speedy Recovery
For Jeannie & Johnny O'Brien



GLENN WAGNER IS HOME DOING MUCH BETTER BUT IS STILL QUITE SICK,
ON THE SLOW ROAD TO BEING HEALTHY.
Please extend your prayers for Glen and his family
For more info contact::
Jerry / Dawn Wagner
253.840.1876




Update August 30, 2004
Randy "9 BALL" Webb
Narrows Chapter's Products Person
Randy "9-Ball" Webb is now home!
He did have his leg amputated at the knee. He is now going into the healing process.
I have spoken with him many times and he seems to be in pretty good spirits.
Anyone wishing to call him can do so at:
253.383.3782 or his cell:253.241.3964
His e-mail address is nineballrandy@hotmail.com .
Any donations or get well cards can be sent to:
Narrows Chapter ABATE
C/O 9-Ball
PO Box 39155
Lakewood, WA 98439
Thank you and God Bless.


Web Master: Dragoni Proud Member of: ABATE of Washington
Copyright © 2001 www.BikerFriendlyBar.Com All rights reserved.
PO Box 7661 Bonney Lake, WA 98390 253/301-7727
Web Page Revised: 09/16/18 20:51:56 -0700.

Welcome to the New BFB National Website

Biker Parties.com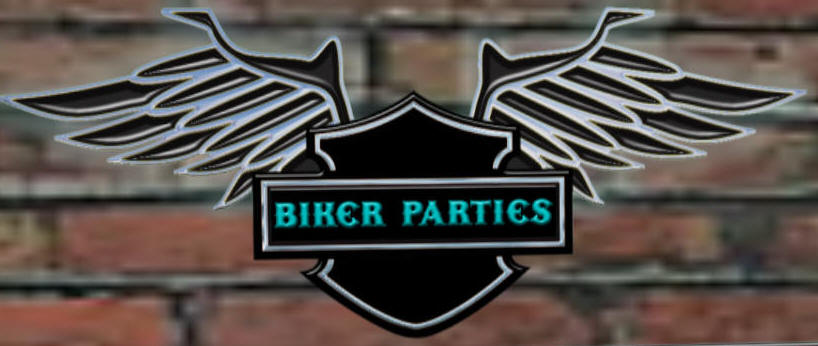 Motorcycle Events
and Biker Parties
AD Code BP-010109


Social Networking
Just for Bikers!
Join BikerOrNot!
100% FREE
AD Code BON-030808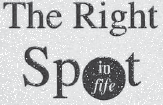 Dining, Games, Cocktails
SKOLE, INC.
Len Ekenman
Elaine Ekenman
5119 Pacific Hwy E.
Fife, WA 98405
(253) 922-7371