Hours of Operation
Monday - Thursday 7:00 a.m.–3:00 p.m.
Friday & Saturday 7 a.m.–8:00 p.m.
Sunday, 7:00 a.m.–2:00 p.m.
Located right on Main Street, Across from US Bank in Sumner, WA
Always Biker Friendly with Comfort Food At It's Best!

Dixie's Home Cookin' offers a wide selection of home-style foods in a cozy, inviting atmosphere.
Our caring staff and talented chefs are dedicated to making your dining adventure fun, relaxing, and pleasurable. Whether you bring your family in for quality time together or gather with your friends for
a hearty meal, our restaurant is the perfect place for you!
Home-Style Food with Unsurpassed Quality
Using bakery breads, garden-fresh vegetables, and juicy, delicious meats, we create each meal with love. Our trained chefs work hard to replicate the flavors of home, so you can take a break from the kitchen and treat your family to a great meal and a fantastic time. From breakfast to lunch, our restaurant only offers the best food at the best prices. Contact our home-style restaurant or stop by to find out more. We proudly serve Sumner, Washington, and our surrounding areas.
An Inviting Atmosphere
From the eye-catching décor to the comfortable tables and booths, we designed our restaurant down to the last detail. Your comfort is our goal, so we selected charming furniture and soothing colors to best complement your meal and wall décor that is sure to initiate an exciting conversation at your table. To help you feel even more at home, we provide fast, friendly, and caring service–we go the extra mile to meet your needs.
Ample Portions – You Won't Leave Hungry!
TO GO ORDERS Welcome
Stop By Our Restaurant for Delicious Home-Style Foods!
Dragoni was well received at Dixies!
Look around,
"You just might see me there!"
Dragoni:
"Give Support,
Where Support is Given!"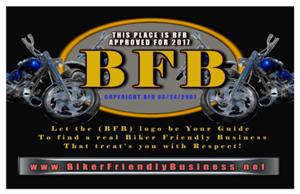 2017 BFB 5x7 Window Logo Posted!

Recommended By: Dragoni
Okay,
"So you do not own a Harley
and can't join H.O.G.!" Click Here