The Olympic Club
Relax in style amid the legends

In central Washington State, The Olympic Club Hotel's legend looms large. Here you'll find a historic building – filled with warm woods and period details – steeped in colorful tales of countless gamblers' jackpots, revenuer raids, dark secrets deeply buried, and a famous bandit's bravado. The Olympic Club has been a point of power, intrigue and contention since opening in 1908. Its name evokes heroic gods of ancient Herculean characters, the exploits of whom are now the stuff of modern legend.

Remarkably, the Olympic remains virtually unchanged from the time of its opulent remodel in 1913. Still much in evidence is the building's blend of sophisticated finery and earthy extravagance. Its magnificent mahogany bar and leaded-glass canopies are as impressive as the colossal Round Oak wood stove, elegant women's bathroom and mammoth porcelain urinals, (hey, they spared no expense in those bygone days!).

The hotel's 27 intimate, European-style rooms feature vintage furnishings, comfy chenille-covered beds and conveniently located common bathrooms. You may hear the lonely, soulful sound of the trains from your room as they roll through Centralia – but if you'd prefer not to, earplugs are provided. Each room here is named for the colorful and worthy cast of characters who have left their mark on this place – the internationally notorious "gentleman train robber" Roy Gardner who was captured at the hotel back in 1921; Gertrude Howell, the hotel's first female proprietor who also identified Gardner; and Jack Sciutto, the Oly Club's original proprietor who was crowned "King of Bootleggers."

As refined as the Olympic Club Hotel may have been portrayed, especially in its early years, the place has always possessed an element of the Old West with stories of train robbers and ladies of the evening who took up residency on the second floor. Known as a true "gentleman's resort" the opulent furnishings of mahogany paneling, Tiffany-style lights, ceramic-tiled floors and Belgian crystal lured a good many of the area's loggers, miners and railroad workers through the doors.

McMenamins has expanded upon the Olympic Club's traditional definition of a workingman's resort by welcoming the whole family to enjoy lodging, meals, movies, art, history, sport and special events. Throughout the Olympic Club historic photographs and extensive original artwork chronicle the building's intriguing history.

We could go on but its so much more fun to experience this place for yourself! Located halfway between Seattle, Washington and Portland, Oregon, the Oly Club is a convenient destination for business travelers and fun seekers alike.
Please note that McMenamins does not allow pets on property.


Available for our customers!
olyclub@mcmenamins.com
Recommended By: Dire Wolf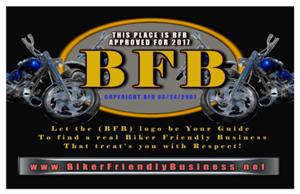 2017 BFB 5x7 Window Logo posted!

Recommended By: Dragoni