<![if !vml]>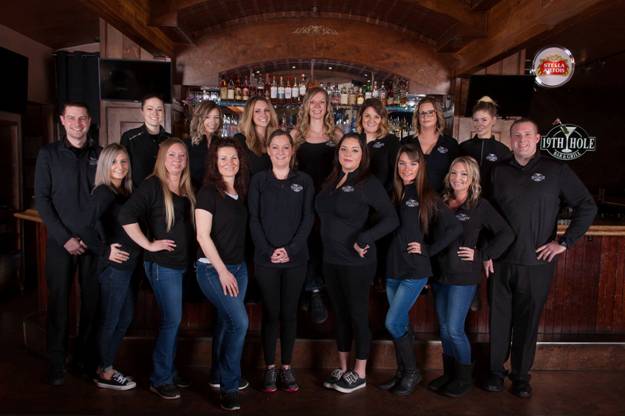 <![endif]>
<![if !vml]>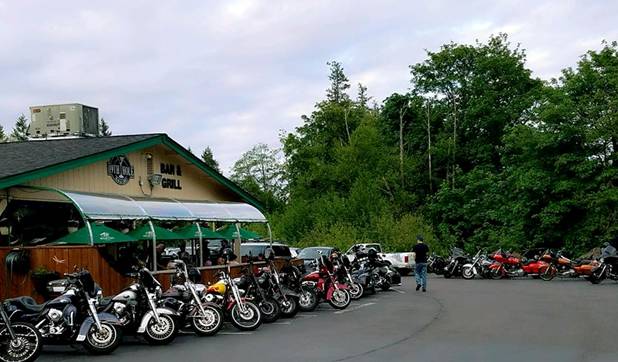 <![endif]>
<![if !vml]>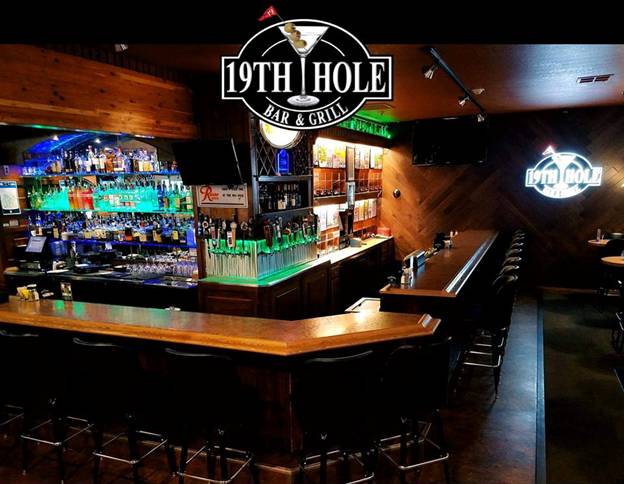 <![endif]>

They support a lot of Motorcycle events and functions year round!


Stop by the next time you go to Bremerton you will not be Disappointed!

Lot's of Free Motorcycle Parking, As you can see!

<![if !vml]><![endif]>

PULL TABS - POOL TABLES - WIDE SCREENS & More

www.19thholebarandgrill.com/

Find Them on FACEBOOK:

www.facebook.com/19thHoleBarGrill/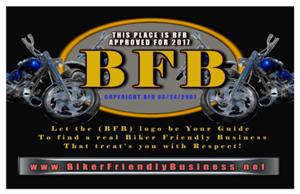 2018 BFB 5x7 Window Logo Pending!
Recommended By: North Kitsap ABATE of WA
Some history about the Bar
Corner of Erlands Point and Chico Way where currently Town & Country Auto Repair resides.
Twenty years later, the structure was moved again to its current location.
In 2001, Richard Gates purchased the building and property giving it a complete
$600,000 make over remodel and shiny new look, sporting wall to wall TV's,
a "monolithic" arched bar, considered to be one of the most polished wood bars in Kitsap County.
Behind the bar are 21 beers on tap, Washington wines, premium liquors, and 22 pull tab bins.
Heavily exposed wood beams, wainscoting, and terra-cotta walls provide
a comfortable atmosphere and seating for 140 patrons.
Smokers are encouraged to view the spectacular view of Kitsap Golf & Country Club,
while listening to music and enjoying a beverage under a large covered,
gas heated, and fenced off patio area. Simply the best outdoor smoking area in Kitsap County.
For you sports fans, there are 11 flat screen TV's strategically hung on all our walls
displaying an eclectic of sporting programs with maybe a special emphasis on our home teams
(Seahawks, Mariners, Huskies, Cougars, Sounders, and maybe someday, the Sonics again).
Although the 19th Hole Bar & Grill is a sports themed establishment,
we also take great pride in our dining experience, offering a high quality menu,
prepared and served by an experienced and professional staff,
offering the best service at an affordable price for our customers.
Please ask our table side server about our daily specials which are always creative, fresh, and fun.
ABOUT US
We strive to deliver a level of service that exceeds the expectations of our customers.
19th Hole Bar And Grill In Bremerton Offers A Wide Verity Of Drinks
Alcoholic Beverages And Delicious Meals In Bremerton.
We Offer A Safe And Friendly Environment For Our Valued Customers To Relax And Enjoy.